Kadai Demonstration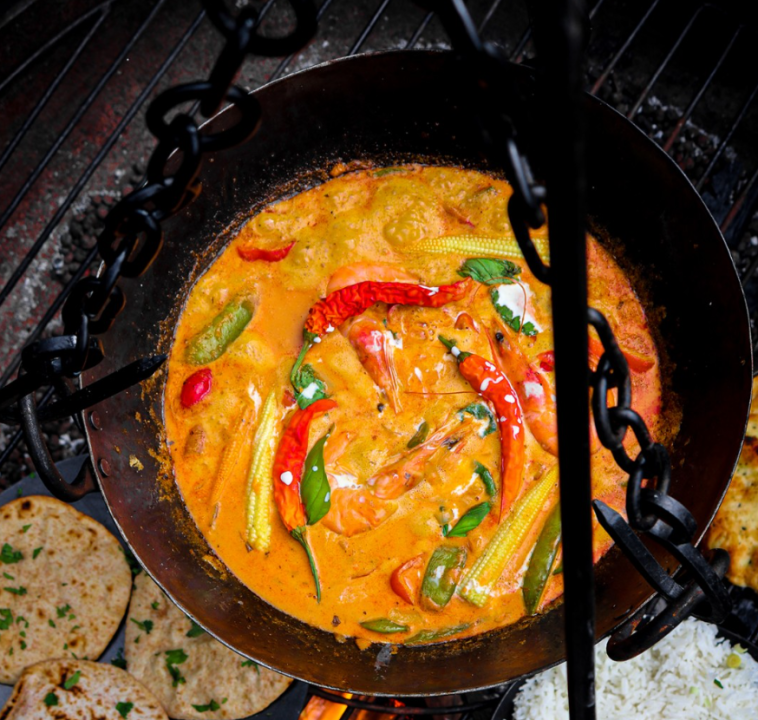 with Adam from Kadai Ltd 10am-3.30pm
A new lifestyle choice
Original Kadais are up to 100 years old. Made from thick riveted plates, each has their own unique character from years of use as cooking bowls across India at weddings and festivals.
Kadai will inspire you to embrace the latest outdoor lifestyle trend and get the best out of these beautiful barbecue firebowls.
What could be more pleasurable at the end of the day than sitting by the warmth of your fire bowl and watching the flames dance.
Adam will cook a complete meal using the Kadai firebowl and some accessories. Come and learn how to cook on this unique form of cooking, sample some food and take away recipe ideas to try at home.
The demonstration will take place on
Friday, 14th July at Knights Nags Hall, 10am - 3.30pm
Date:
Location: Nags Hall