Pickles
Introducing Mr Pickles a much loved member of our Pet Barn family.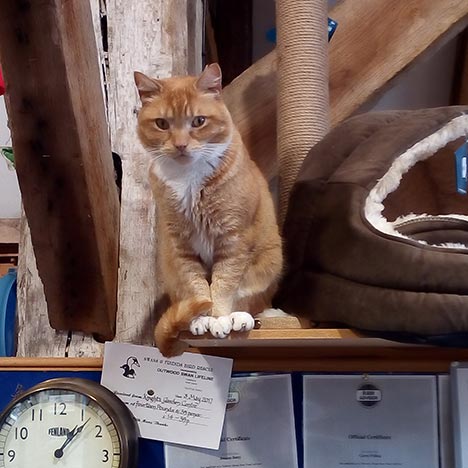 He likes the customers and has been known to sit on the shelf above the till watching closely as everyone comes and goes. Sometimes he finds interesting places to sleep; a dog kennel, a cardboard box or even the comfy shoulder of a member of staff!!!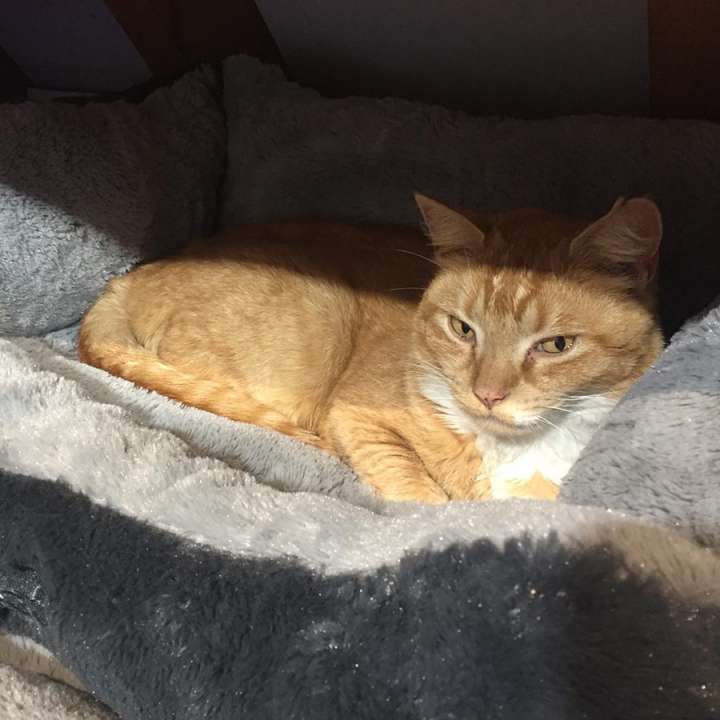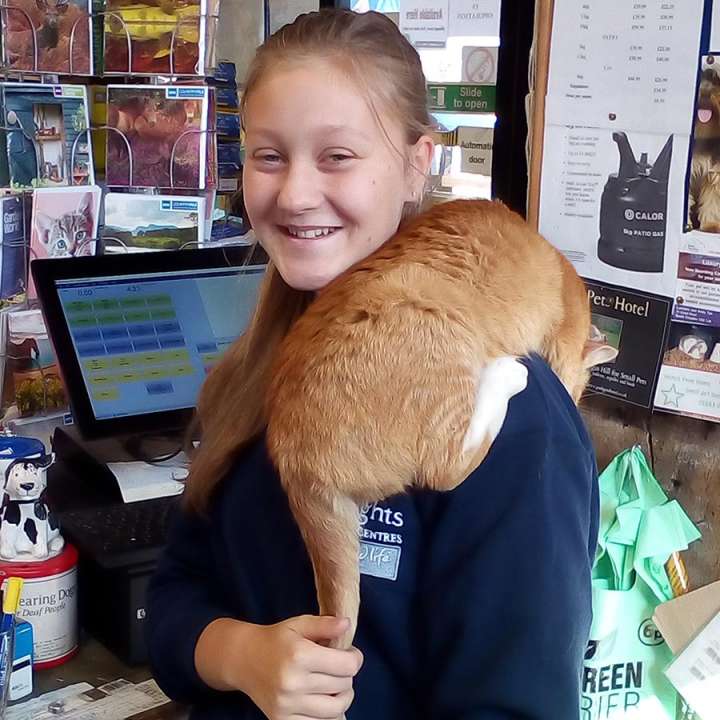 However, most of the time these days he can be found on a shelf in a cosy corner keeping out of the way. He is now 9 years old and gets very tired!
See if you can find him when you next visit the Pet Barn and Aquatics Centre.
Mr Pickles showcases Christmas at the Barn.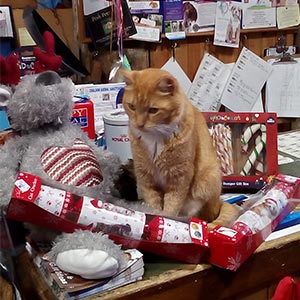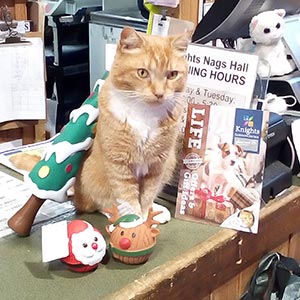 'Hello Everyone, these are pictures of me with the Pet Barn's latest super deals for Christmas! I know I look tired, but its manic here at the moment, Santa keeps popping in with all sorts of lovely Christmas goodies for us four pawed friends, I never know what will be dropping on to the front desk next! Why not bring your human in to see my favourite Christmas toys and treats, yawn! As it's been a such busy day in the office, what more purrfect way to end the day than a snuggle down in a big fluffy dog bed next to the radiator. See you all soon….'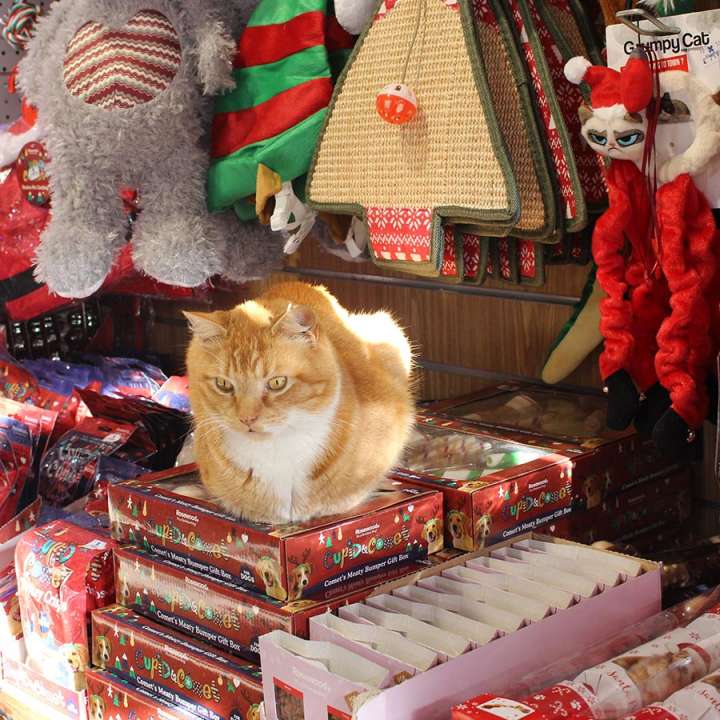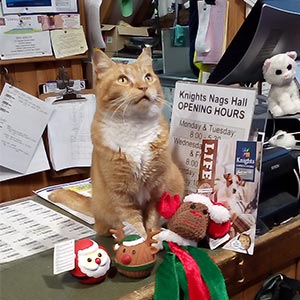 Today was a very busy day. I like to play a lot in the mornings and I do like a few treats to keep me going - these dreamies are my favourite! I love a few cuddles and people stroking me, but sometimes I get bored of playing and just want to sit on a warm chair or in a warm sunny spot - on top of these Christmas boxes is perfect! but sometimes i want to hide away in a corner. See if you can find me!