Our History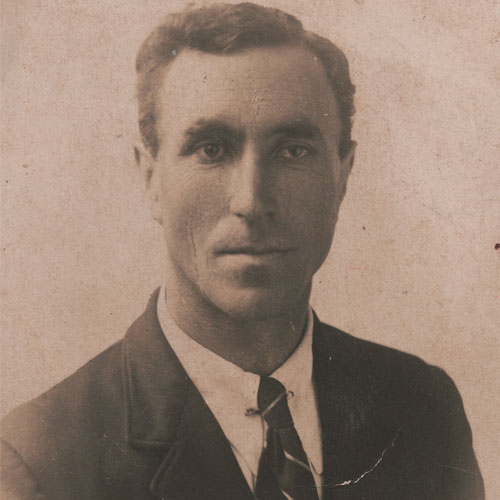 Knights Garden Centres Nags Hall & Betchworth -
Two Garden Centres with a rich history of growth and service to the local community
The business we see today began as a smallholding market garden in 1945 by Charles John Knight and his wife Jessie. Both Jessie and Jack, as he was known, were born in Godstone village and started their married life at Redcot on the A22. They then moved to Tandridge to make their home in the new council houses and No.3 West View was where they raised their family of four sons and two daughters.
Jack spent most of his working life in private service. His employers being Mr. & Mrs. Holmes of Wonham and Tandridge Hall, and Scott Moncreif of the 'Clough' West Hill, Oxted. During the war he took on what he considered more important work becoming a night telephonist at Godstone and Horley exchanges. This allowed him to continue his gardening during the day on a part-time basis. One of his jobs at the time was for friend
Harry Tyndall who ran a small guest house and gardens at Nags Hall. When Harry Tyndall decided to retire the opportunity arose for an approach to the Marquis of Northampton (the landlord of the property). Everything was agreed and a lease of £350 for cottage, goodwill and growing stock was arranged.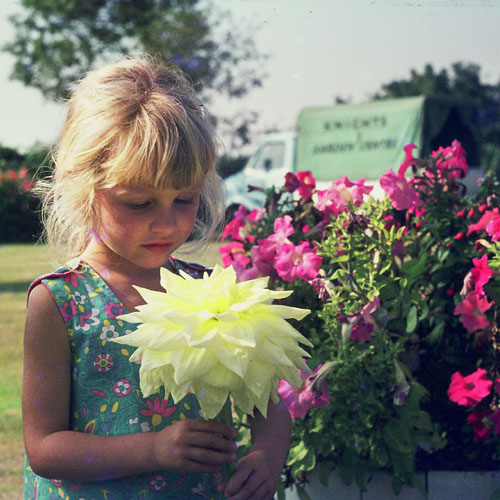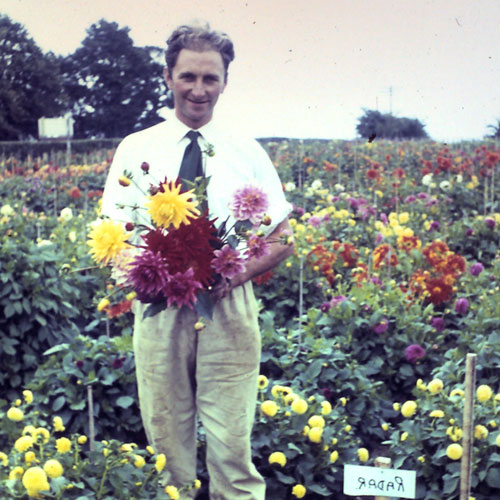 A decision had to be made to leave the security of a home in the village and start up a business with many of the family still at school and Jack now in his early sixties. The decision was made and the seeds of a family business were sown.
The market garden business developed supplying local retailers with fruit, vegetables and flowers. Dutch light glasshouses were erected for the production of cut flowers and bedding plants to meet the requirements of retail customers.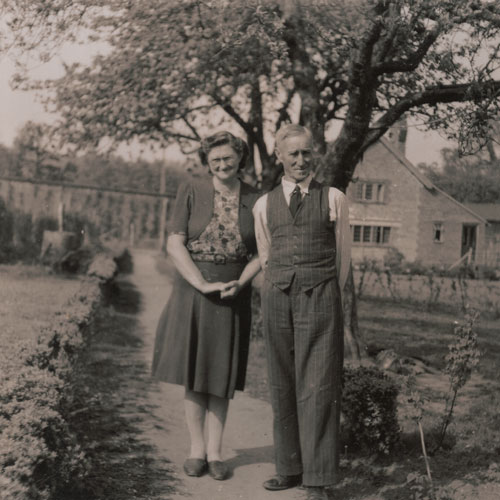 Jacks ambition of a family business was in place when he died in the summer of 1961.
1965 A new retail building was erected and Knights Nags Hall became one of the first comprehensive garden centres in the country.
1970 Rosedene Nursery was purchased and developed into Knights Woldingham
1993 A site in Chelsham is purchased and developed into Knights Chelsham Place
1995 Knights Ivy Mill is Purchased and developed
2000 - 2002 A difficult couple of years with the tragic fire at Nags Hall and reorganisation of the business into two trading companies
The historical home at Knights Nags Hall along with Knights Ivy Mill would continue to develop as family run garden centres under the guidance of Brian Knight.
2004 Betchworth Plant Centre was purchased from Blooms of Bressingham and run as a specialist plant focussed garden centre
2014 Knights Ivy Mill was sold for housing and the proceeds of the sale used to develop further Knights Nags Hall.
17th September 2022 Brian Knight passed away - Brian, Dad, Grandad had a simple faith and passion for plants, never took anyone for granted and considered it a blessing to be tending plants. He loved his family dearly, but it was a love that was given freely and every member of staff, every customer and anyone he knew was special to him - he will be sadly missed.