Knights Garden Centre: Our Award-Winning Haven in the Neighborhood of Warlingham and Dorking
Greetings, plant lovers, and garden enthusiasts! We're thrilled to share some exciting news with you all. Knights Garden Centre, your go-to destination for all things green and serene, has been honored with several prestigious awards in the recent GCA South Thames region Garden Centre Category. Allow us, Knights Garden Centre, to take you on a journey through our green wonderland in the neighborhood of Warlingham and Dorking.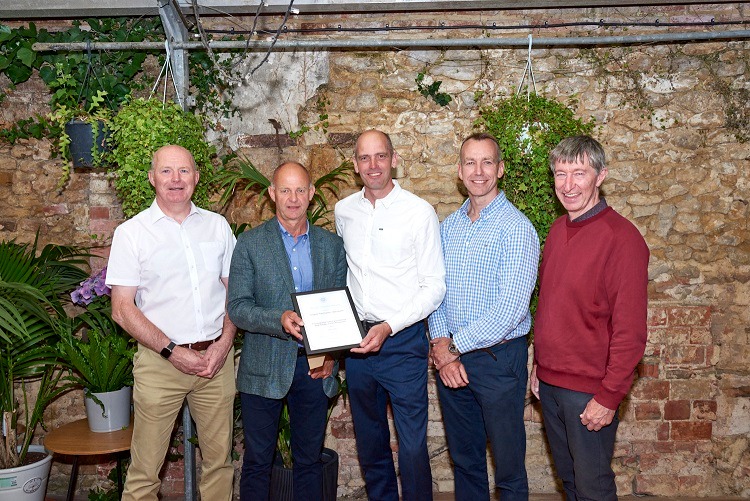 Click here on your region to read more!
Award-Winning Excellence
Our Betchworth location, nestled in the charming neighborhood of Betchworth, has consistently excelled in the GCA South Thames Region Garden Centre Category. These awards are a testament to our ongoing commitment to delivering the very best to our valued customers:
Best Indoor Plants: We are thrilled to have been honored as the "Best Indoor Plants" provider in the region at our Betchworth location. Our wide selection of indoor plants allows you to transform your indoor spaces into lush, green havens.

Best Indoor Living: For those who cherish indoor gardening, our indoor living products have been acclaimed as the "Best Indoor Living" choices at Betchworth. Explore our unique pots, planters, and decor to elevate the ambiance of your indoor spaces.

Best Coffee Shop: Our coffee shop at Betchworth is more than just a cafe; it's a tranquil place to relax and rejuvenate. We are honored to have won the "Best Coffee Shop" award, making it the perfect spot to unwind with a cup of coffee or savor a delicious meal.

Garden Centre of the Year: Our dedication to excellence was further highlighted when our Betchworth location secured the third place in the "Garden Centre of the Year" category. We take immense pride in being among the top contenders in the gardening industry at Betchworth.
A Garden Center Like No Other
Knights Garden Centre isn't just a garden center; it's a sanctuary for nature lovers, a source of inspiration, and a community hub for gardening enthusiasts. Both our locations in the neighborhood of Warlingham and Dorking have consistently scored over 75% in rigorous evaluations, earning high commendations.
Wide Variety of Plants: Explore our vast variety of plants, from vibrant flowers to sturdy shrubs and exotic succulents. Our knowledgeable staff is always on hand to offer advice and guidance, ensuring you find the perfect plants for your garden.
Indoor Oasis: We've mastered the art of creating lush, green indoor spaces. Our indoor living products, including pots, planters, and decor, allow you to transform your home into a tranquil haven.
Community and Events: Knights Garden Centre isn't just a retail space; it's a place where like-minded individuals come together. Join us for workshops, gardening events, and community activities, and foster a sense of camaraderie among fellow neighbors.
Coffee Shop Delights: After exploring the garden center, be sure to indulge in the delectable offerings at our coffee shop. Whether you crave a hearty breakfast or a light afternoon tea, our coffee shop is the perfect place to unwind.