Wildlife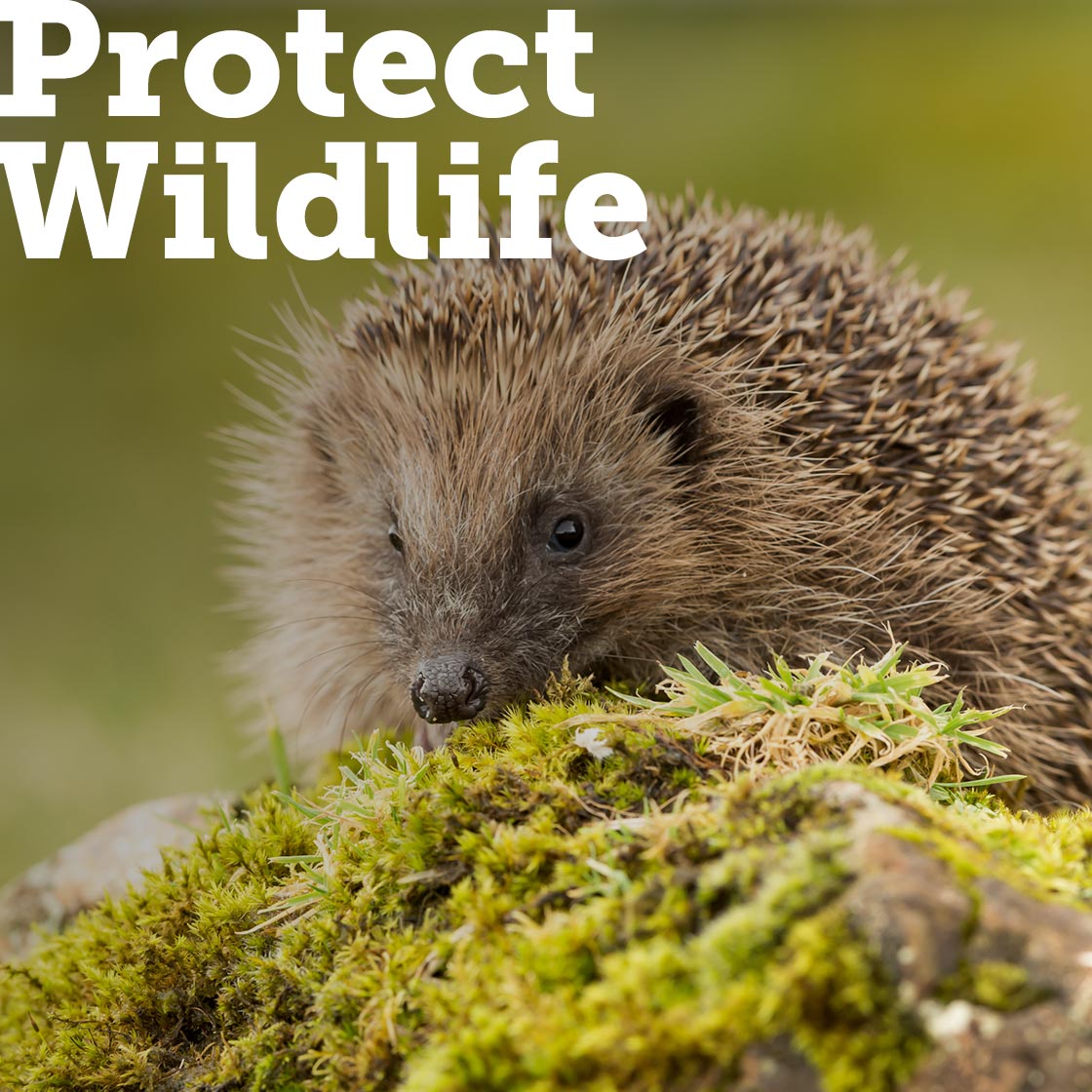 Protect Wildlife
Protect our Wildlife habitats, promote wildlife friendly products and plant wildlife gardens
We understand that our gardens are crucial as a refuge for wildlife and as a business we are committed to encouraging our customers to plant wildlife friendly plants and we are committed to reduce the amount of chemicals we use
We actively promote wildlife friendly plants and we grow and support ranges of mature trees, shrubs and climbers on our centres because they provide food and shelter for wildlife. Many gardens are too small for large trees so we promote the sale of small trees. They are good for blossom and berries and varieties include rowan, crab apple, elder, blackthorn and hawthorn. Also fruit trees support a range of specialist native wildlife. We also support the planting of mature trees in our neighbourhoods and recently helped Tandridge Village plant 70 native British Trees as part of Queen Elizabeth's Green Canopy project for her Platinum Jubilee.
We have put bird boxes up in our woodland and sheltered areas of the site. We sell a range of bird boxes and protein-rich feed, such as fat balls, in the spring when birds are feeding their young, and seed in the winter.
We have insect hotels in our woodland and allow timber to rot down naturally to create a natural habitat for beetles. We sell products for customers to create insect hotels as well as hedgehog and small animal housing and have a range of products made from FSC certified timber.
All creatures need a constant source of fresh water and the ponds in our woodland are a rich source of wildlife and native fish. We sell bird baths and fish ponds and can offer advice on how to create your own wildlife pond at home. We also stock captive bred pond fish which reduces damage to wild animal populations and offer UK native marginal plants, lilies and oxygenating plants for ponds & bog gardens. Both avoid air travel and reduce our carbon footprint.
Our main plant growers use biological control in their nurseries making them less reliant on chemicals.
We stock a number of environmentally friendly solutions to pests in the garden to be used instead of the traditional chemical varieties, allowing customers to make an informed choice
To help prevent our impact on the environment we choose to use a selection of eco-friendly cleaning products around our centres.
We promote many environmentally friendly products to allow our customers to make an informed choice. These include, solar-powered garden lighting and water features, peat-free composts or peat reduced composts, water butts, composter kits, wormeries, pots made from recycled or biodegradable materials, organic, natural and sustainable plant food and pet foods, recycled glassware and a range of natural home air purifiers in our extensive house plant departments.
We encourage initiatives to get children gardening and stock a small selection of gardening equipment and seeds for them to both enjoy and learn.